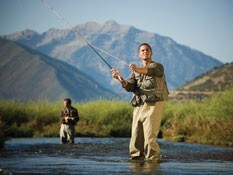 That's where we begin.
Perhaps your wealth results from a successful business career, or from a family legacy. In either case, remarkable opportunities and challenges await. That's why our brand of wealth management is molded to your personal brand of life management and what wealth means to you.
A wise plan also begins with your vision.
What do you want to accomplish?
What do you want for those you love and causes you support?
What do you see as potential obstacles?
Whether your objective is to build additional wealth, protect what you've earned, pass it along, or a combination of these, we collaborate with you and with specialists – to offer timely insights into your world of choices.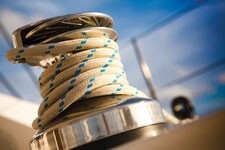 Taking client-friendly steps is essential to making thoughtful decisions together. That's why we employ Wells Fargo Advisors' Envision planning, a flexible and client-friendly process that brings ongoing objectivity and clarity to your personal and financial goals.
By using Envision® planning, we believe our clients benefit from a true measure of wealth management success – one that continues to help you identify and prioritize objectives, then evaluate results, as conditions and interests change.
You have a better chance of reaching your destination, when you work with people who understand.
We feel being a client of the Huiting Wealth Management Group is different than what you might imagine.
Often, we address issues affecting affluent clients at special events and unique venues, with compelling guest speakers. We also publish a quarterly magazine that we share with you. But we are highly aware that each client is an individual, with distinct and evolving needs.
And so, we are diligent – staying in frequent contact with each client, however they deem most convenient.
We Are Committed To Preserving The Wealth Of Our Clients.
Over time, preserving your wealth will grow in importance. Accordingly, our risk assessment process continues to identify your situation and risk tolerance. When necessary, we may recommend simple changes. –and we'll contact you to discuss matters that we believe require your attention. Additionally, our client communications include a monthly statement, quarterly or semi-annual reviews, quarterly magazine, two market emails each week, personal visits and an annual tax summary.
Of course, we encourage clients to contact us anytime.
Wells Fargo Advisors Financial Network and Huiting Wealth Management Group are not legal or tax advisors.