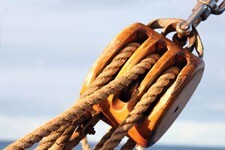 As investment professionals with global experience, The Huiting Wealth Management Group utilizes a wide and distinct array of tools and sensibilities. But as seasoned advisors, our ability to address the specific needs of you – our client – with insightful, meaningful guidance is critical to brightening your financial picture and earning your trust.
We are proud of our high level of client service – and even prouder of the clients we serve.
Our clients are affluent and diverse – in age, stage, achievements, aspirations, and what brought them to us. We are proud to share many client passions and priorities, including international travel, music, food and wine, spending time with family and community participation.
The success of our clientele has spread them far and wide, to include multiple generations residing in over 30 states. Traveling to see them – to review changes in their lives and make timely adjustments – is of paramount importance (to them and to us).
We are fully aware that our performance determines yours.